Sacred Sites of Ireland provides private and public Guided Spiritual Tours at the Hill of Tara, Uisneach and Loughcrew.  See Guided Tours for more information on how to book a private tour and upcoming dates for public tours.
Sacred Sites is a series of guided meditations from Sacred Sites of Ireland.  Currently available are the Hill of Tara, Uisneach, Loughcrew  and Samhain.  You can purchase them here both as CDs and as MP3 downloads.

"This series represents a rich confection of folklore, myth, legend, archaeology and spirituality. I have rarely if ever before come across a medium in which the character and atmosphere of physical places are blended so well with those of the changing seasons, and with medieval myth and legend, enduring folk tradition, and the spiritual needs of the listener, all bonded by effective techniques of guided visualisation and of journeying in spirit. Anyone who loves Ireland ought to do so the more with Treasa Kerrigan as a companion."  Prof. Ronald Hutton
Transporting you to the ancient Ireland of myth and legend through a unique blend of creativity and landscape, using guided meditation and visualisation from Irish heritage sites.

Visualising yourself there!  Want to visit Ireland, but haven't had the chance yet?  Perhaps you've already been and would like to be reminded of the amazing powerful energy of our Sacred Sites.   Listen to a Sacred Sites guided meditation to be instantly transported to the ancient Ireland of myth and legend.  And when you decide to make that trip of a lifetime, Sacred Sites also provides private and public guided spiritual tours at the Hill of Tara, Uisneach and Loughcrew.   See Guided Tours for details.  Treasa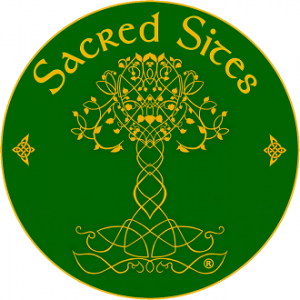 Sacred Sites has a number of interesting categories and topics; beautiful photographs of Sacred Sites in Ireland, including The Hill of Tara, Uisneach, Glendalough, Aideen's Grave and Loughcrew. Bard's Corner where anyone can add their poems and stories, Haunted Ireland for ghost stories and Haunted Sites. 
There's also my Blog, where you'll find posts about places I've visited and events happening around the country.  To view any of these, simply click on the tabs above.   More content will be added and updated regularly.   Thank you for your interest in Sacred Sites.  Treasa