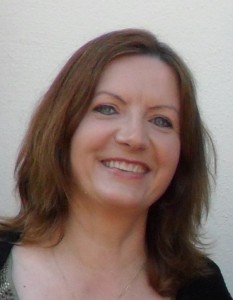 Treasa Kerrigan (née Ní Mhurchú) channels, writes and records guided meditations from Sacred Sites of Ireland.   Treasa's meditations are written from her personal experiences at the Sacred Sites involved.  Available so far in the Sacred Sites of Ireland Series are Hill of Tara, Uisneach, Loughcrew and Samhain.  She is currently working on her next meditation Newgrange.
Treasa provides private and public Guided Tours at Sacred Sites, specialising in Spiritual Tours.  She is a qualified Tour and Heritage Guide (QQI Level 6) and a member of the Independent Tour Guides Association.
Treasa facilitates classes and workshops at various locations, contact her for details of upcoming events.
Treasa was the Event Co-ordinator for the Loughcrew Oldcastle Equinox Festival and has facilitated workshops there as well as at other events including Rathcroghan Goddess Festival, Eigse Spiriod Ceilteach, Uisneach Fire Festival and Feile Draiochta.  She was Event Co-ordinator for Baldoyle Viking Festival in 2022 and is ex Chairperson of the Board of Directors of Baldoyle Forum. She appeared on the hit US TV Series Ghost Adventures Celtic Halloween special in 2014.  She was producer and presenter of a weekly radio programme, Healing in Harmony, on WDAR for 18 months, until the station's closure in November 2014 and is often asked to contribute on other stations.  She wrote a series of articles on Sacred Sites in Ireland for Irish Roots magazine and has worked with Courtney Davis, providing text to accompany his Ancient Echoes series of paintings.  Courtney and Treasa are currently working on a book together, Ancient Echoes – Irish Goddesses.
Treasa is a Reiki and Seichem Master, as well as a Holistic Therapist with qualifications in Aromatherapy, Anatomy and Physiology, Angel Therapy, Crystal Healing, Indian Head Massage, Infant Massage, Nutrition, Reflexology, Stress Management, Swedish Massage, Sports Massage and Tuina (chinese medical acupressure).
Treasa has been following her own solitary magical path since 2003 and has also studied with a number of groups, she is a High Priestess in Progressive Witchcraft and ordained Priestess of the Sacred Land and Celebrant with Coire SOIS School of Irish Spirituality. She has studied diverse subjects from Tarot reading, to channelling to trance mediumship and sound healing with internationally renowned teachers including Barbara Lee, Janet Farrar,  Eloha Ferin, Jhadten Jewall, Adam Higgs and Jan Linch.   She is a pagan, following her own path of indigenous Irish spirituality in modern day life, a Ban Draoi, an Eclectic Witch, a Priestess of The Morrigan and a Priestess of Lugh.  Treasa is a member of Pagan Federation Ireland and Pagan Life Rites.
Treasa is an archaeologist with an MSc in Experimental Archaeology and Material Culture from UCD and currently works as a field archaeologist.  She is also a member of Resurrecting Monuments Community Archaeology Group.
Treasa has a qualification in Addiction Studies (Level 7) from NUIM and a B. Bus. (Hon) in Entrepreneurship from IADT, where she achieved First Class Honours and also won an Excellence Award from Dun Laoghaire Rathdown LEO.