Frances McGinnis O'Neill talks frankly about her ceoldrama which is premiering in Melbourne, Australia in October of this year.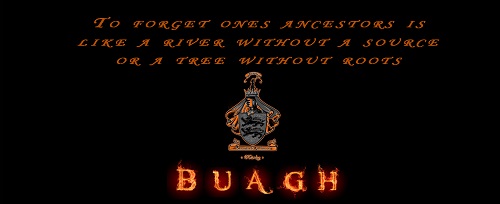 "I have never felt "Australian ". This is probably due to being raised by Scottish/Irish parents. Music was a part of my feeling different. My family still sing together, no families I know do this. Having no extended family, my mother thought it important to tell stories of her family, childhood and youth. She wanted me to be grateful, for her childhood was tumultuous and dangerous whereas mine was youthful, naïve and safe. So I came to understand why she left Scotland.  One day mum mentioned incredulously that her violent, alcoholic father used to say that she should walk proudly and properly as she was of royal blood. Oh! Doesn't every girl want to be a princess? This piqued my interest in the O'Rourkes. I had become interested in my fathers side when I was sent "home" to visit.  My first experience of what it is to be a McGinnis was an English army officer, upon hearing my last name abruptly turning his back on me. Perplexed, I told my cousin who asked "Don't you know who you are?" I am a white Australian, but here I was black Irish. I came to know myself as half terrorist, half royal.
Whilst studying opera I became passionate about writing one, and researching the O'Rourkes I found an event that excited me because of its dramatic potential and potential links to my family. This event was the wreckage of a few ships from Philip of Spain's fleet off the West coast of Ireland. In this famous shipwreck an O'Rourke saved many Spaniards from certain death in direct rebellion of Queen Elizabeth I.  The story explained the Spanish characteristics in my family, and the reason such a noble clan ended up broken in Scotland. One of the Spaniards washed ashore was Captain Francisco Cuellar, who left a detailed account of his adventures in Ireland.

This ceoldrama is set at the turn of the 16th century Ireland, where survivors of a shipwreck from the Spanish Armada have washed ashore, setting the stage for forces of love, liberty, sovereignty, spirituality & magic to collide. With a mixture of Spanish and Irish music, this musical tells of the last clan leader standing against the English. Descended from Irish royalty, he was an extremely learned and handsome clan leader who made a last ditch attempt to push the English out of Ireland nearing the full conquest by the British crown. Although historical, the musical contains strong mythical and spiritual themes.

Please see this video. It is the overture, which contains the musical themes and a brief visual synopsis of the first act.  Overture of The Last Torch on YouTube
It has no Hollywood script or ending. It is gritty, honest and tragic.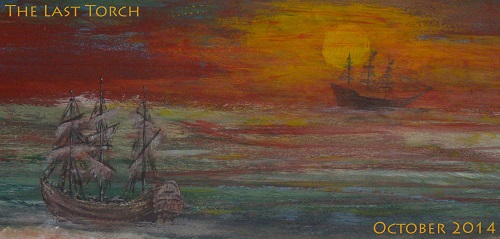 When I started writing the opera it flooded out of me and came naturally as if it were emerging from my bones. I felt that it was being whispered in my ear and for five months I worked like a woman possessed. It took five years to complete in between working fulltime and family life. In 2013 I ran a successful crowdfunding campaign to get it to the stage. This October "The Last Torch" will premiere in Melbourne, Australia
At its heart it is a story that many indigenous people share. On many levels The Last Torch is a love story. It tells of the love of the Irish for their culture and land and the love for their family and people. It is romance and passion on the backdrop of conflict. This story gives homage to the fallen, to the men and women who have fought for their independence against dire odds and have given their lives in the name of freedom."
This Soundcloud page contains demos from The Last Torch. They are demos only to give an idea of the sound of the songs. Please enjoy, imagination required.
Please support us through Facebook https://www.facebook.com/TheLastTorch and follow me on twitter as I embark on the journey of my first musical https://twitter.com/franji251
Frances McGinnis O'Neill